Jason Morris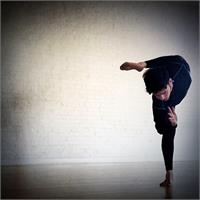 A Senior Yoga Teacher and Teacher Trainer, Jason has worked within the body-mind/fitness industry for more than 15 years and is a recognized Master Teacher in the field.
Primarily influenced by: Sadie Nardini (Core Strength Vinyasa), Jason Crandell (Power + Precision + Mindfulness), and Yogiraj Alan Finger (ISHTA Yoga) - his teaching utlilises his extensive education and experience to help you safely build awareness and strength with the unfamiliar. Jason also holds extensive training in the Bishnu Ghosh Lineage (Classical Hatha Yoga - more widely known as the Bikram Yoga Lineage), and years of study under the late Guru Namadeva Acharya (Sanskrit Mantra Sadhana).
In classes with Jason, you'll learn how to break the habit of moving only from the outer body and loading layers of tension onto yourself. You will discover how to use the myofascial meridians and kinetic chains along the skeleton to make quick gains in authentic power, making all your poses more possible as you keep your body healthy for years of Yoga to come.
Known additionally as an athlete's Yogi, Jason works with professional athletes and Broadway performers to build them for competition/shows, maintain them during off-season, or rehabilitate injuries that arise from performance.
Jason is recognized as an
Experienced Registered Yoga Teacher
(E-RYT500) by the Yoga Alliance® of America and a Senior Yoga Teacher
by the Yoga Alliance UK®
Jason Morris instructs the following:
This comprehensive class focuses on building overall strength, flexibility, and balance. This class not only strengthens the major muscle groups, it gives you a great cardio workout. Be prepared to work hard, and feel awesome.


The class includes endurance and strength building traditional asanas as well as a cardiovascular workout that is different from a Vinyasa flow class.

HIGHLY RECOMMENDED FOR ALL LEVELS. Newcomers should look to start with Surya26 Inspired Level 1 (60 Mins).




Enjoy this Vinyasa flow of breath and movement with attention to alignment. Variations offered for strong practitioners. Learn how to take your practice seriously, but yourself lightly.

RECOMMENDED FOR ALL PRACTITIONERS.




This class combines the physicality of power yoga; the creative flow of vinyasa; adding attention to alignment, fun and philosophy. This is a strong, challenging class with variations offered for strong beginners. Build your upper-body and core strength, develop better balance and concentration, while improving your cardiovascular stamina.

OPEN TO ALL LEVELS. PRIOR YOGA EXPERIENCE RECOMMENDED.