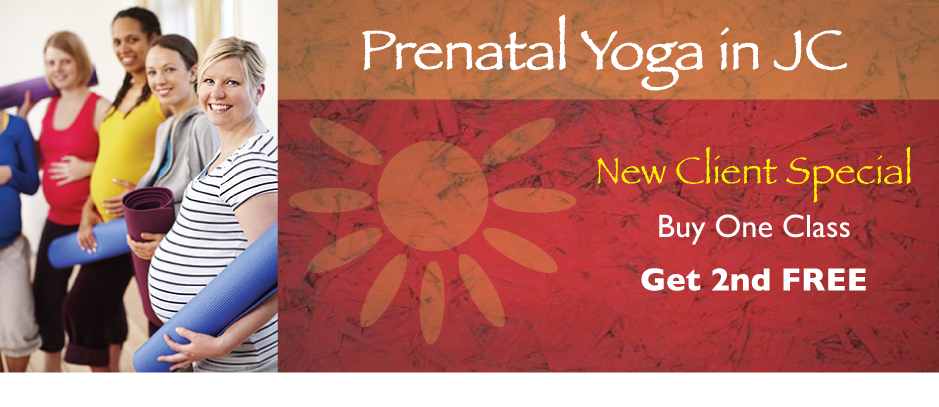 Prenatal Yoga

Prepare your body and honor your passage into motherhood with our Pre/Postnatal Yoga classes. Our classes are designed to help you deal with physical and hormonal changes in your body at this special time while mentally and physically preparing your for labor. Our experienced teachers will help you alleviate issues such as back aches, sciatic pain & indigestion while improving circulation and strengthening pelvic & uterus muscles. Yoga can also alleviate many of the discomforts of pregnancy such as varicose veins, swelling, constipation, back pain and
sciatica.

NO PRIOR YOGA EXPERIENCE REQUIRED.
• All Prenatal students must obtain doctor approval for participating in prenatal and other yoga classes at Surya Yoga while pregnant
(no doctor's note needed).
• If a pregnant student does take a non-prenatal class, she is responsible for notifying the teacher of her pregnancy, health and due date before the start of every class.

Bond with other moms and this journey into motherhood. See you at the mat soon....